I recently found this AWESOME Tifa Lockhart Picture: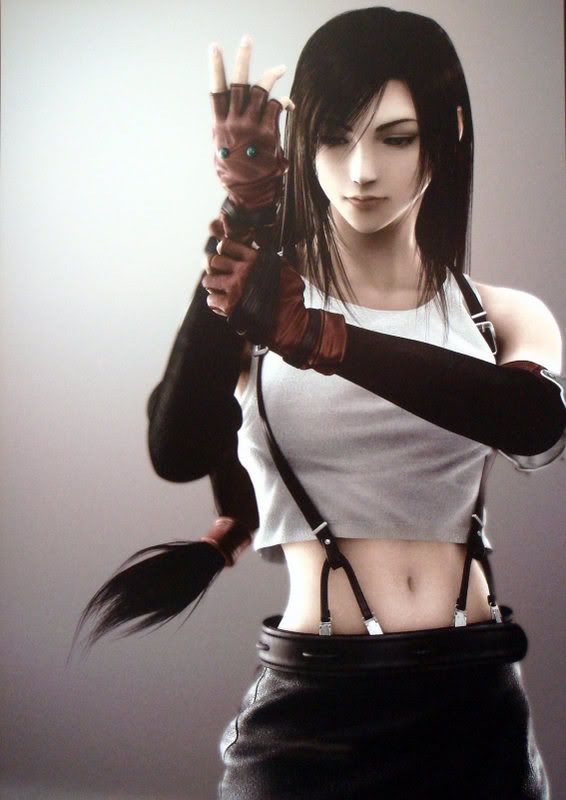 If I can somehow get some spare time, I will try to make a high resolution wall paper out of it.
In other news, I finally got Synergy working with Vista. It turns out you have to run synergy as an administrator (right click on short cut to set this option). I found the solution posted at this website. Without doing this, synergy will lock up on certain applications (like Visual Studio 2005 for me).